Ute Rack® Australia
The Ute Rack® fits most 50mm tow hitch receivers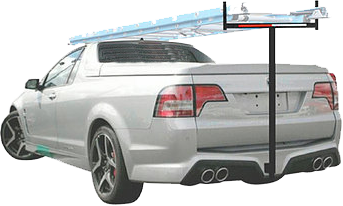 New Version
From   $199.99
Free Shipping Across
Australia to metro capital cities
(excludes N.T,WA, Tas and remote areas) Note that during Covid 19, all parcels will be left at front door with no signature required.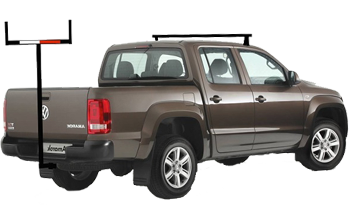 Ute Rack® is designed for the tradesman and adventurer to carry ladders, timber, sheeting, kayaks etc
Can be installed without removing hard lid
Adjustable widths from 710mm to 1210mm
Ute Rack® is suitable for utes with a hard lid cover and dual cabs / 4×4's
Ute Rack® is a heavy duty Australian designed product that weighs 18kg

We Accept PayPal
Australian Owned & Operated
Ute Rack Sydney is the original heavy duty carrier you need.
Owned, designed, and solely distributed in Australia by our Company. We have tested our products and continue to improve our design on a regular base.
Ute Rack is specifically designed for use on dual cabs/utes with hard tonneau covers. There is no need to remove your tonneau cover when using Ute Rack. Ute Rack is designed to fit most 50mm (square) tow hitch receivers.
Ute Rack is suitable as a ladder rack, kayak carrier, trades man rack, conduit carrier, tow bar rack, Hilux rack, SUP carrier, surf ski carrier etc.
The Ute Rack is versatile and can be used for work during the week and carrying your Kayak on the weekend. Ute Rack comes in 2 versions.
One version for utes and sedans. And one for dual cabs and 4x4s
Ute Rack is Sydney based, offering local pick up, by appointment.
We pride ourselves in offering high quality products, with an outstanding level of customer satisfaction.
Ute Rack is proudly Australian owned and operated.
If you have any enquiries
Feel free to call us on: +0402 384 156